Equipment
Pure Effect offers the widest possible array of equipment to support our projects. This enables us to design and implement the right solutions every time to meet your treatment needs. Every project needs not just the right equipment, but the best equipment, maintained at the highest possible standards.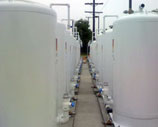 Liquid Phase Vessels
Our liquid phase vessels have been designed and built to meet or exceed the highest possible standards in the industry. We utilize state-of-the-art internal linings to assure corrosion-free conditions.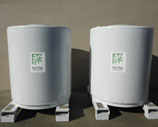 Vapor Phase Vessels
Our vapor phase vessels have been designed and built to meet or exceed the highest possible standards in both manufacture and materials. Each vapor phase vessel is designed to maximize the bedded carbon and to ensure the lowest possible pressure drop.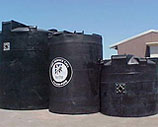 Water Storage/Holding Tanks
Our large tank inventory enables us to design, deliver and implement the storage system that is right for you, whatever the situation: stormwater, groundwater, wastewater, sediment control, construction runoff, cooling tower cleaning, environmental remediation, etc. We offer tanks from 500 gallons to 21,000 gallon frac tanks.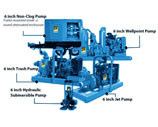 Pumps
Pure Effect rents and sells a variety of pumps. Our line of pumps includes prime assist pumps, self-prime pumps, submersible pumps, air diaphragm pumps, diesel-driven pumps, electricity-driven pumps, and more.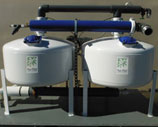 Sand Filters
Pure Effect's Sand Filter systems provide immediate filtering of water at the job site. Our skid-mounted sand filters are designed to control total suspended solids at flow rates ranging from under 1 GPM to over 2500 GPM with minimal operator interface due to an automated backwash feature.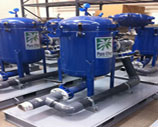 Bag Filters
Pure Effect provides a full line of bag filter systems for use in removing suspended matter and sediment from water at flow rates from under 1 GPM to over 10,000 GPM. Our trailer and skid-mounted bag filter units are designed to control total suspended solids from 0.45 micron up to 100 micron and we offer single lung units, up to eight lung skid mounted units. Our bag filters come standard mounted on skids, pressure gauges on both the inlet and outlet as well as bypass plumbing.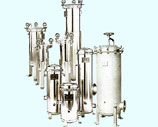 Cartridge Filters
Pure Effect, Inc. has a complete line of cartridge filters for use in removing filter sediment, oils and organic matter ranging from 0.5 micron to 100 micron. Our skid-mounted cartridge filters provide portable, rugged filtration for construction, environmental and industrial projects. They work as stand-alone units or in combination with bag filters and media vessels.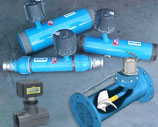 Flow Meters
Pure Effect stocks a comprehensive supply of flow meters. This enables us to provide complete monitoring packages for any project, regardless of size, location or complexity. The flow meters we carry can handle flow rates from under 1 GPM to over 10,000 GPM and be fitted to any pipe size. We also offer flow meters designed to meet the Industrial Sewer Discharge Permit requirements.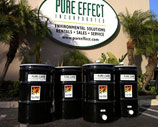 55–Gallon Drum Adsorbers
Pure Effect's dry-phase 55-Gallon drums are designed for vapor phase treatment applications. These carbon drums can accommodate up to 50-CFM and the steel drum series contains all the operating elements found in a full-scale adsorption system.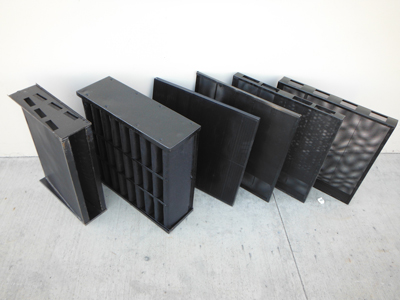 HVAC Carbon Filters
Pure Effect supplies air treatment equipment including; particulate filters, refillable activated carbon filters, odor control carbon panels, blowers and carbon filter housings for odor control and VOC in air removal.