Groundwater Remediation Systems
Pure Effect, Inc. offers design, manufacturing, rental, sales and operations/maintenance of groundwater remediation systems (also known as Pump & Treat Systems) throughout the Western United States. Our capabilities include initial groundwater sampling, discharge permitting, pilot study, and manufacturing of full production systems. Pure Effect also offers Soil Vapor Extraction in vapor and liquid phase for potable water treatment system rentals..
Groundwater is a very important water resource for many people in the United States, with over 50% of the population depending on groundwater for drinking water. Unfortunately, groundwater is highly susceptible to contamination, and many of our aquifers are impacted with chemicals and pollution. This often results from poor agricultural practice with the overuse of pesticides and fertilizers. Industrial pollution often contains a wide range of contaminants, including pathogens; toxins and heavy metals that can migrate downward and lead to contaminated aquifers. Due to of the variable flow rates of groundwater compared with surface water (influenced by factors such as location, topography, hydrology and the sources of groundwater recharge), this may have important implications for how well contaminants at a contaminated site undergo treatment and remediation.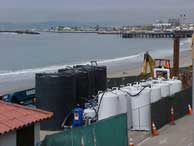 100 GPM Groundwater Remediation System Rental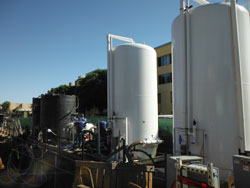 200 GPM Groundwater Remediation System Rental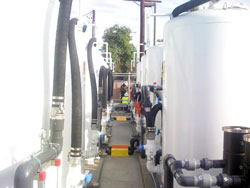 50 GPM Groundwater Remediation System Rental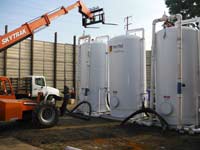 800 GPM Groundwater Remediation System Rental
Pure Effect can remediate and treat for a diverse range of organics and metal contaminants commonly found in groundwater such as PFAS with our Temporary and Long-Term Groundwater Remediation Systems.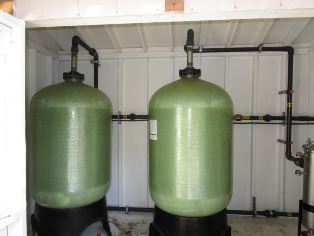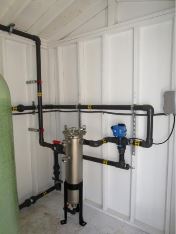 25 GPM Well- Groundwater - Drinking Water Remediation System