Tank Fabrication & Welding
Pure Effect specializes in custom fabrication of pressure vessels. We can custom-fabricate tanks made from materials such as carbon steel, stainless steel, hastelloy, monel, and other alloys. Some of the products we can fabricate to fit your specific needs include but are not limited to:
Vertical Vessels
Horizontal Vessels
Carbon Steel Tanks
Water Tanks
Industrial Tanks
Oil Tanks
Filter Tanks
Chemical Tanks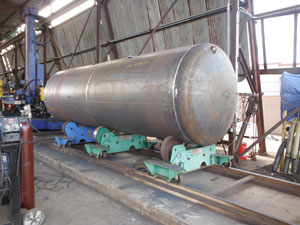 L10,000 Vessel
Low-cost materials, flexibility, and reliable service make carbon steel the most economical choice for a tank or vessel. Aggressive chemicals, harsh environments, service temperatures, and weight restrictions may be factors in the decision to use carbon steel vessels.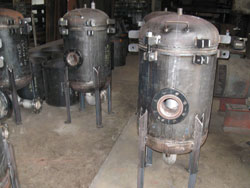 4-Lung Bag Filter
Stainless steel vessels are known among various industries for their large capacity, durability and superior finish. Our stainless steel vessels are fabricated to meet or exceed multiple industrial needs. These stainless steel vessels are available in various sizes and are custom-made to meet the demands of our customers.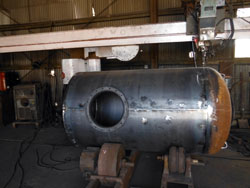 L2000 Vessel