Flow Meters
Pure Effect stocks a comprehensive supply of flow meters. This enables us to provide complete monitoring packages for any project, regardless of size, location or complexity. The flow meters we carry can handle flow rates from under 1 GPM to over 10,000 GPM, and be fitted to any pipe size.
Selection is just the beginning; every project needs the best meter, maintained to the highest possible standards. This guarantees that the data you receive from your site is accurate and trustworthy.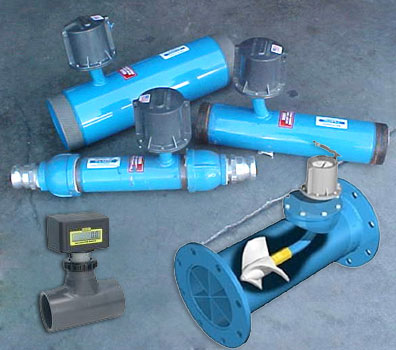 Pure Effect carries:
Heavy-duty in-line propeller flow meters (with threaded, flanged and victaulic fittings) that provide high accuracy and excellent repeatability.
Ultrasonic flow meters, which clamp on to existing pipes and can accurately measure flow rates.
Portable clamp-on flow meters, which are suitable for hazardous materials and environments.
Open channel flow meters, which are versatile solutions for monitoring open channels, rivers, and streams.
Pure Effect provides calibration certificates for all of our flow meters upon request. In addition, we provide Certified Flow Certifications for projects that require such documentation.
All flow meters are available for lease or purchase.