Services
Pure Effect is a full-service provider of Environmental Filtration and Remediation Solutions. We pride ourselves on the quality of our turnkey services from discharge permitting to equipment mobilization and media change out services. Since 1995, our expertise has enabled us to provide the best solutions for each site, whether simple or complex. Our staff participate in several training programs to stay up to date on the most current procedures, equipment, safety and environmental regulations.
Each time we're called upon for service, our clients know that their project is in professional hands. We can perform every step of an operation, from design to implementation, and from maintenance and monitoring to transportation and materials removal.
Our services include: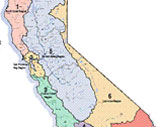 NPDES & Industrial Wastewater/Sewer Permitting
Pure Effect provides turnkey dewatering solutions including NPDES and Industrial Sewer Permits. We can obtain groundwater samples, submit and manage the permit application process as well as storm drain / sewer line capacity evaluations. Our 20 years of working with the local agencies allow us to process and obtain a permit in less time and at a lower cost than others in the industries.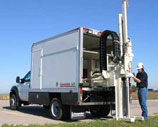 Water Sampling & Laboratory Testing
Pure Effect's Technical Services can obtain groundwater and vapor samples for permitting and treatment system design. We also offer monitoring & reporting for existing treatment systems ensuring your project stays compliant with the permit reporting requirements. Our in house laboratory and mobile treatment systems can perform pilot studies for treatment feasibility, which lowers the risk of implementing a large treatment system.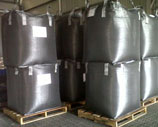 Bulk Activated Carbon Sales & Services
Activated carbon for both air and liquid filtration is available in various mesh sizes, performance characteristics, and from several raw product sources.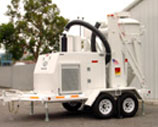 Vacuum & Rebed carbon media Services
Pure Effect has a fleet of vacuum trailers designed to provide media change outs for your existing media vessels. We can turnkey the entire vacuum rebed service including media disposal or regeneration (when applicable). Our safety record and employee training allows us to perform work in refineries, potable drinking water plants and high risk industrial sites.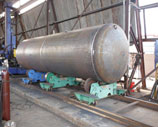 Tank Fabrication & Welding
Pure Effect manufactures almost all of our treatment equipment and we can design the components to meet your site's specific needs. Our team of engineers will work with you to determine the proper equipment size for both your treatment design requirements as well as your available equipment footprint. Seismic anchoring and special internal vessel lining can be designed into your equipment as well. We are proud to offer "Made in the USA" equipment with our manufacturing facility located in Los Angeles, CA.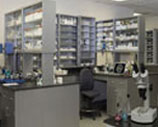 Technical Services
Our in-house testing laboratory is used for carbon usage rates and skid pack designs along with engineering, R&D and treatability studies for remediation systems.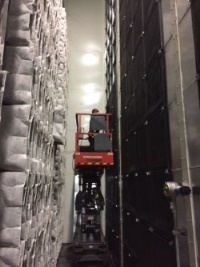 HVAC Carbon Filter On Site Services
Pure Effect supplies new equipment, including particulate filters, activated carbon filters, industrial odor control carbon panels, blowers, housings, filter booths and GAC (paint booth filters and services) for odor control and VOC removal.