VOC Odor Control/Refillable Carbon Panels
Pure Effect specializes in design, fabrication, installation, maintenance and service of paint booth, odor control, emission control and HVAC systems. Pure Effect services the tri state area for all applications.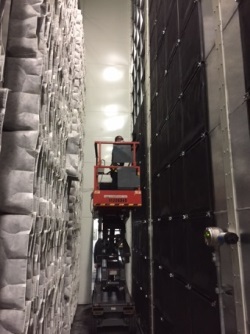 Carbon Filtration equipment
Pure Effect supplies new equipment, including particulate filters, activated carbon filters, odor control carbon panels, blowers, housings, filter booths and GAC (paint booth filters and services) for odor control and VOC removal.
We can provide a customized filtration system to meet your specific needs with our own extensive specialty equipment and media inventory. We can also provide new customized refillable carbon panels filled with media.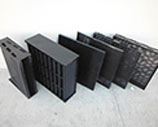 Maintenance & on site services
Pure Effect technicians can provide O&M, including onsite inspection, measurements, and technical consultation services. We carry and exchange refillable carbon panels with specialty media. We can provide maintenance and field services for all HVAC projects, Odor Control and VOC Removal.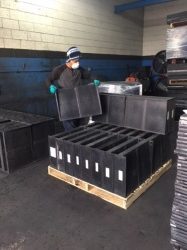 about our Technicians
Pure Effect technicians are extensively trained in every facet of odor control and VOC Removal. Our specialists are certified in the following training programs: Refinery Safety Overview (RSO) , American Petroleum Institute (API)  and Hazardous Waste Operations and Emergency Response (HAZWOPER) . They are also OSHA-certified and have expertise in required clean-up operations, corrective actions, voluntary clean-up, hazardous waste operations, and emergency response.
Project Management
Pure Effect provides comprehensive project management, including the design of the HVAC Filtration to O&M of the systems, coordination with regulatory agencies, continuous client correspondence and updates of their systems, and O&M Reports on the treatment system's progression.